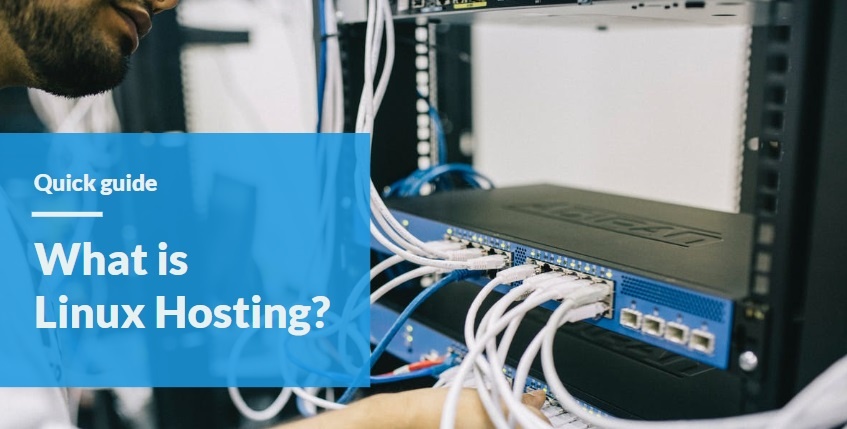 Linux is one of the most used operating systems in the world. Created by Linus Torvalds in 1991, Linux runs under the General Public License (GPL). Despite being a freeware operating system, several entities develop distributions for it. Redhat, Slackware, Fedora, Ubuntu and Centos are some examples of Linux distributions. As Linux is the most used operating system for servers, Linux hosting is the most stable hosting solution for small and big websites. In this article, we will explain what is Linux hosting, and show a brief history of it.
What is web hosting?
Whenever we have a web site, we have to bring it online. For that, we need a web server. A web server is a big computer, with several hard drives and CPUs connected to the internet 24 hours a day.
Such server is "sliced" into pieces, where each user has access to a part of it. The most used method to publish a web site is FTP. In summary, the user connects to the webserver using an FTP client. Then, it uploads its web site files. These files become accessible on the internet, publicly or privately.
What is Linux hosting?
Linux is one of the most stable operating systems, and most easy to maintain. It became more and more popular due to its configuration files, that are very accessible and easy to update. By the middle 90s, when there weren't control panels, life was harder. Technicians had to access Linux servers by SSH, using an ASCII terminal to perform every maintenance.

Red Hat was the first popular Linux distribution used for web hosting by the 2000s. Linux hosting was still on its first steps. Afterwards, CentOS born from the Red Hat Enterprise Linux distribution and is now the standard Linux distro for hosting servers.
So what is Linux hosting? It's a service, based in Linux servers, meant to host customers' files. Such files may be publicly accessible on the internet, or else, held privately. It's an option to protect files with passwords if necessary.
Shared hosting with Linux
Actually, shared hosting is the cheapest kind of web hosting available. In this method, there is a control panel where the user can perform all the daily operations easier. For example, create one email account, create an SSL certificate or install WordPress.
There are tasks that we take minutes to perform, by using a control panel like cPanel or DirectAdmin.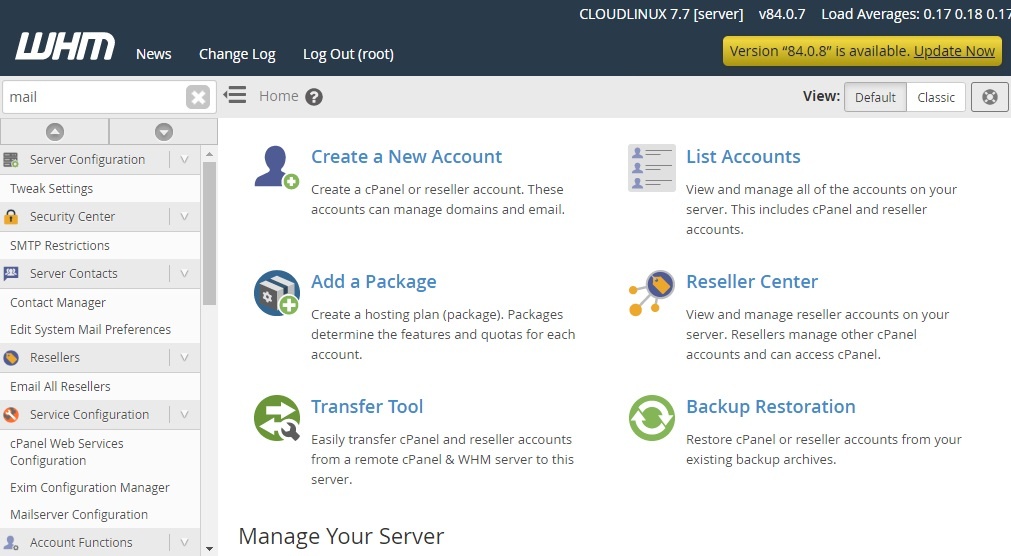 What are Linux hosting advantages over Windows hosting
Windows hosting is often based in IIS (Internet Information Services). It manages the HTTP server, DNS Server, and Email IMAP, SMTP and POP Services. It became popular with the Plesk and Ensim control panels. Windows-based web hosting servers have higher costs, as there is an operating system license cost.
Also, despite the fact that Windows has a friendlier user interface, it's harder to maintain if compared to Linux. Log files are easier to understand in Linux than in Windows.
Linux Hosting can run several web servers, like Apache and NGINX. Its mail servers can be Postfix, Qmail or Exim. Linux web hosting became more popular with cPanel. Nowadays there are many other great and stable control panels for Linux, like DirectAdmin.
As a conclusion, Linux hosting is cheaper, faster and much more stable. If you are looking for an easier way to host your files, now you know what is Linux hosting and why it will save you time and effort.