Trending social media apps that are heading to after Snapchat, Instagram and Pinterest in 2016
(Image: youtube)
Guessing what's your favorite social network is not a difficult task. Your age, the country where you live and your main purpose of use are enough tips to guess with a relatively high level of assertiveness your two or three smartphone favorite apps.
Much harder mission is guess what will still be trendy in a year or two. The today's great success can no more exist tomorrow. The equation is complex. The giant Facebook, for example, still the largest and most important social network in the world, despite having the most comprehensive platform and be in constant innovation, is slowly losing market share since 2013. (Despite the increased number of users).

We did an immersion research to identify what great experts in trends as Priit Kallas (founder and CEO of Digital DreamGrow) and Gary Vaynerchuk have to say about it.
THE GIANTS THAT REMAIN STRONG:
No one has more money and knowledge on social networks to make great products than Facebook. Considering all their reach (Facebook had 1.65 billion monthly active users) and what it may represents in revenue generation, and all the dynamism that Zuckerberg's team has in creating new partnerships with brands and companies (with Uber for example), you can bet: Facebook remains the flagship.
Why? #LotOfMoney #ManyUsers #GreatTeam
This application has two of the biggest trends to 2016.
The enhancement of transmission capability via live streaming and self destruction of the contents periodically (up to 24hrs) has been increasingly valued by users who see this as a guarantee of their privacy.
Besides many other things Snapchat has a kind of paint brush to draw in the pictures posted, allowing a different interaction with the content. Function nonexistent for example on Facebook.
According to Forbes article, "Snapchat Represents the greatest existential threat yet to the Facebook juggernaut. Today's teens have finally learned the lesson Their older siblings failed to grasp: What you post on social media-the good, the bad, the inappropriate-stays there forever. And so they've Been signing up for Snapchat, with its Mission: Impossible style detonation technology, in droves. FORBES estimates que 50 million people Currently use Snapchat. Median age: 18. Facebook, meanwhile, has admittedly seen a decline Among teenagers. Its average user is closer to 40."
Why? #liveStreaming #selfDestructiveContent
Live broadcast app leveraged by Twitter. He came to occupy a space that was lacking in the Bird's social network, which is the function to broadcast live video. Interactivity is enhanced by the ability to monitor the audience reactions, loves and comments during transmission.
They will continue to conquer new markets in 2016.

Why? #LiveBroadcast #PeopleLove
WHAT'S NEW?
Be the super cool app isn't an easy recipe. Not only the idea must be very good, but its implementation in design and usability also needs to be. This for not to mention the need to be able to offer a stable service when the number of users grows exponentially, which requires considerable investment.
Take a look on some of them:
It is a mixture of the principal of established social networks: facebook, instagram, vine… Indeed the creator is one of the creators of the vine. The difference is that it is a social network to share in large groups, but only work if you have a group to interact otherwise it lose charm. It is like a private facebook for your college group of friends that you have in the whats.
Why? #manyfeatures #trendy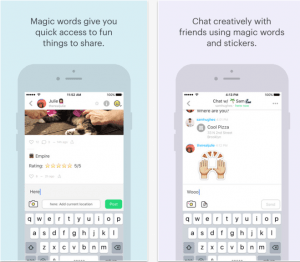 This is my favorite! Imagine an Instagram where instead of you follow people you follow topics that interest you.
An example: If you make a post with #Mandela, all people who like Mandela will receive your post. The quality of posts is guaranteed by the users, who rate them. The feedback is instantaneous. Imagine the potential of follow your matters of concern or enhance your business communication.
You can also find people interested in the same matters of you to start a chat.
They have a great design and it is growing fast.
Why? #InstagramImproved #GreatPotentialForBrands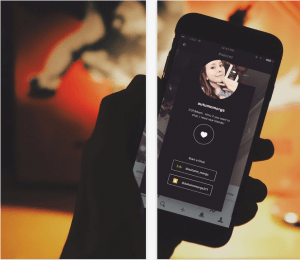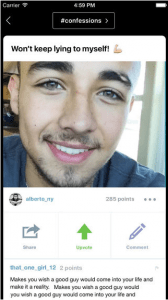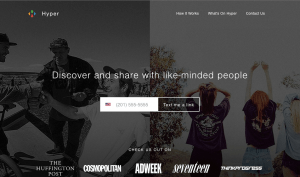 This is the social commitment of the media expert Gary Vaynerchuk.
Makes it easy and fun to create amazing videos and impress your friends. Simply select a sound and start lip syncing! Anyone can be an awesome singer with musical.ly. This is the official announcement of Musical.ly
Everyone (under 20) is downloading this new social media app. It is turning viral among teenagers.
It as a mixture of Vine, Snapchat, and dubsmash. You create videos with your favorite songs, and can test a multitude of video filters and sound, to create a completely unique.
Why? #creative #funny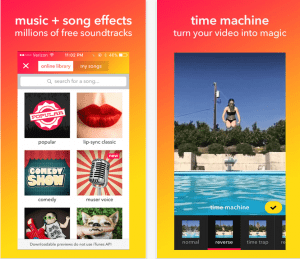 Rex is a social network for those who do not like social networks, and this is a great niche. There are hundreds of millions of adults old style in world expecting for that. If you want a network for useful information and and its main purpose is not the pure fun and spend time sharing your daily life with your friends, this might be a great option for you.
Take a look on their own description:
At REX, we think the best recommendations come from people you trust.
That's why we built our iOS app to be the easiest way to connect with friends to share your favorite movies, music, books, TV shows, videos, restaurants, bars, travel destinations, and anything else you like.
Features
* Share anything that's too good to keep to yourself.
* Save posts you want to checkout later in one easy place: the Vault. No more emails to yourself, sticky notes, or screenshots necessary.
* Click any post to watch, read, download, listen to, purchase or learn more about it. No more dead-ends.
* Explore featured and trending content.
* Look on the map to see places down the street, or on the other side of the world from friends and experts alike.
* Filter by category. See what you want, When You want.
Why? #greatTrustedContent #Useful